Dirty fingerprints on plain white paper.
Splashes of marker in stylized art.
Many letters begin the same, "My reason for writing this letter is to ask how you are! I hope you are well."
Others end with "I love you so much!" or "Please come visit us in Malawi."
It gives me so much joy to see the children sprawled on the floor, markers and crayons everywhere, drawing and writing. Sometimes they take 30 minutes to an hour carefully creating a treasure for you.
From the oldest to the youngest our kids love to write their letters!
Don't forget to write a letter back to your sponsor child by October 30th. Mail your letters to Circle of Hope International, PO Box 132, Wilmore KY 40390.
A beautiful letter written just for you!
Caroline and Gloria
The older kids help each other with spelling and ideas about what to write in their letters. We encourage them to write in English if at all possible.
Timmy Too
Timothy is encouraged to try out the crayons.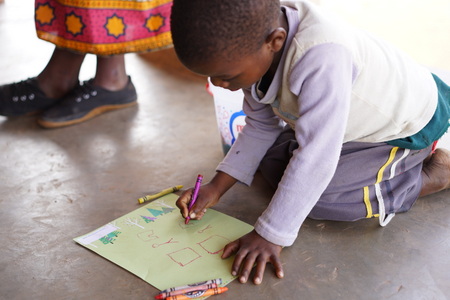 Christmas Letters, too
We are never sure if we will have a chance to get letters during the year, so children write two letters one for now and one for Christmas!
Sponsorship Interviews
Letter writing is not the first thing on our list. First we check on every child. Asking questions about their home life, who they are currently living with, how many siblings they have and what they like to play.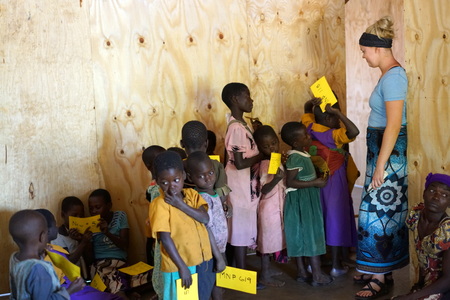 Waiting in Line
Then the children wait in line to see the doctor.
Waiting in line in Chipoka
We check on the children both at the Grace Center in all our programs and at Chipoka in the orphan program.
Dr. Rob Eaker
Board member, Dr. Rob Eaker, from Sweetwater TX was our doctor in 2014 and again in 2016.
Karly Glibert, RN
Board Member, Karly Glibert, was able to assist in the well check ups for the children.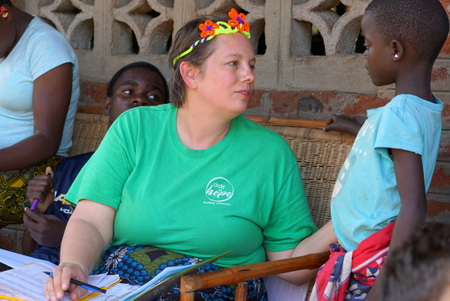 Sara Dailey
Sara headed up our sponsorship interviews in 2016.
Teresa Short
Teresa was in charge of letter writing. Each child receives their letter with their name and number written at the top.
Assisting Little Hands
Someone helps the babies who are too young to write on their own.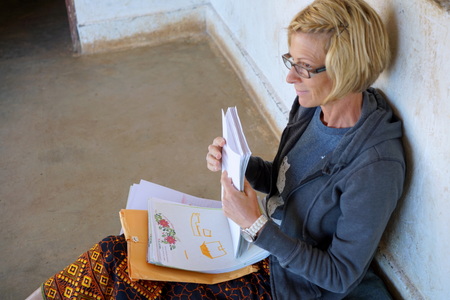 Sorting the Letters
The letters are gathered in a pile and sorted by number.
Filipina
The children love the bright markers and crayons.
Finiyasi, Esther Justin and Timmy Too
TIred of Writing Letters
And sometimes letter writing disintegrates into wrestling!
Sarah Rossing
Team members love it when they find a family member's letter!