Circle of Hope International is a faith-based community development organization. We have partnered with the Grace Alliance Church, a group of Malawians determined to transform their community from the ravages of poverty and through that transformation to impact the country of Malawi and the world. The center we are building together is called the Grace Center.
Our Vision
Circle of Hope International exists to witness to the Good News of Jesus Christ by engaging in works of mercy and justice alongside the world's most impoverished people.
Our Mission
is to empower community transformation through holistic service; focusing on education, economic development and comprehensive health care programs.
Our 10th Birthday Celebration Video
The Story of our Beginning
The Grace Alliance Church
In 2006, a group of Christ-followers in Malawi formed the Grace Alliance Church.
First of all, we are followers of Jesus.
As a community, we are determined to seek transformation through education, economic development and health care.
"Care for widows and orphans in their distress." James 1:27
One day, Jesus asked our founder, Karen, "Why are you giving away the children I gave you?" She didn't have a good answer! In October 2006, Circle of Hope International was created to care for orphaned and vulnerable children.
A partnership was formed.
In November 2006, Circle of Hope International and the Grace Alliance Church joined forces to bring transformation to Malawi.
The Grace Center in the beginning!
We purchased a piece of property and began feeding orphaned and vulnerable children. There were no buildings, no structures, not even a hut to cook in. Our staff sat on the ground to do their office work and our cooks prepared meals for the children outside -- rain or shine!
"This is NOT normal!" we cried out!
For a few years, we fed children and we learned about development and poverty. There were many children who looked like our precious Fera, Labi, Lefani, Chikondi, Herebat and Aida in those early days.
Lefani came to us in January 2009.
His body wasted from hunger and malnutrition. We were naïve enough in those days to NOT ask the right questions. Later we found he and his brothers had been living on their own for 13 months.
Thirteen months after
mother abandoned him, tired of finding food for his brothers, sick from starvation, Lefani gave up and lay down by the side of the path. A new era for COH began: Timothy's Home was opened in 2009 -- in a tent because we had no house for the children to live in.
The children's first breakfast
in Timothy's Home -- Pancakes and Hot Chocolate.
And this is transformation!
It took two years to get Lefani's health restored. But now he is a happy, healthy child with a hope and a future! That is what COH is all about!
Fast Forward to 2014
The Grace Center has grown over the past 8 years from a scrubby piece of land to a blossoming center buzzing with activity.
More than 100 staff members
are employed at the Grace Center, bringing transformation to their own community!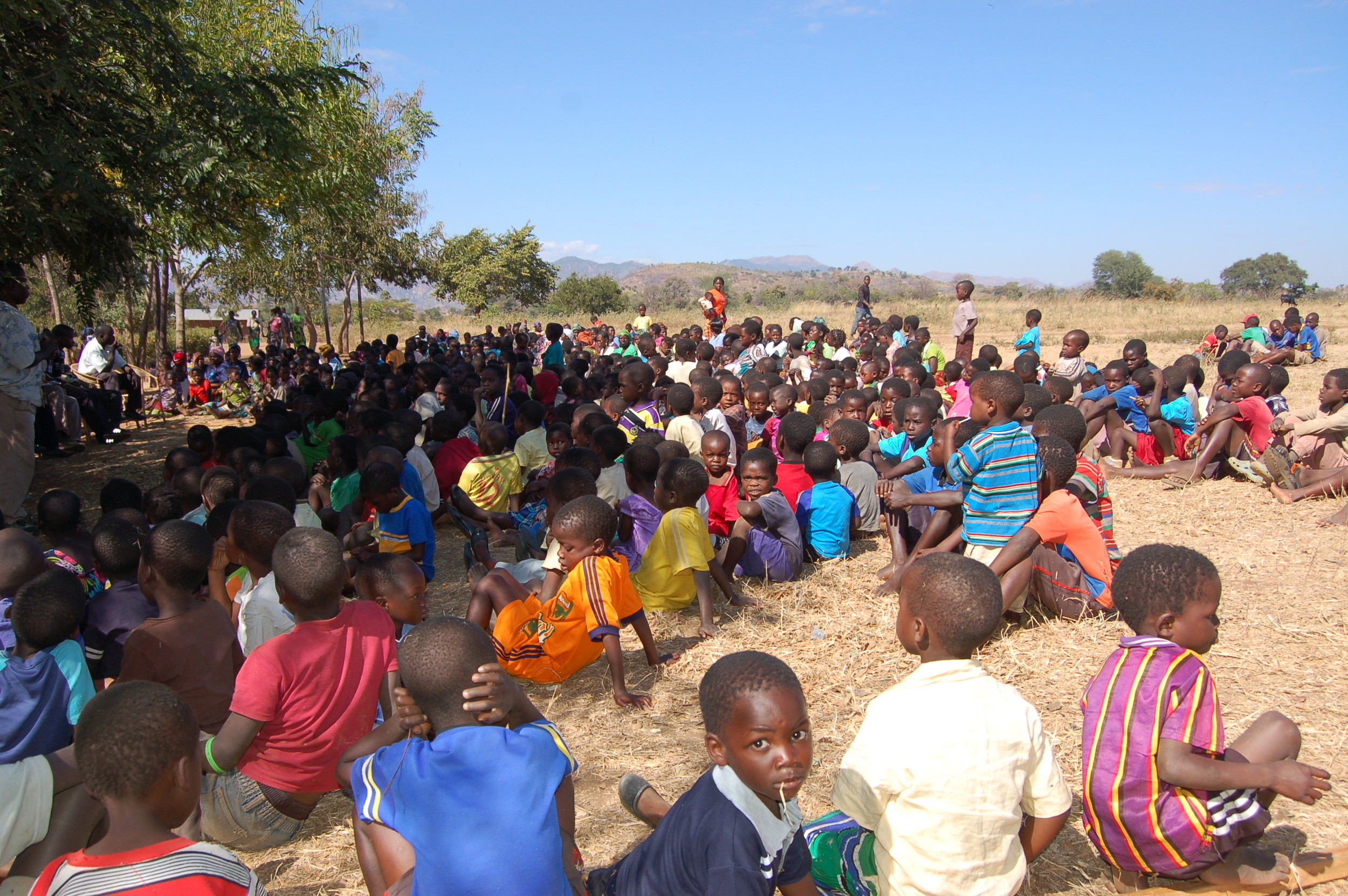 Nearly 1000 children
are cared for each day through our schools and orphan programs.
Through our child sponsorship program
many children's lives are being transformed forever! Good food, quality education, and secondary school scholarships are giving our children hope and a future!